Are you looking for some interior design tips for homes for sale in Lafayette, CO? You've come to the right place! To make your home shine in its best light, there are a few simple ways that you can improve the look and feel of your Lafayette, CO, real estate. Whether you're looking to update a single room or give your entire house a makeover, these tips will help get you started.
1. Declutter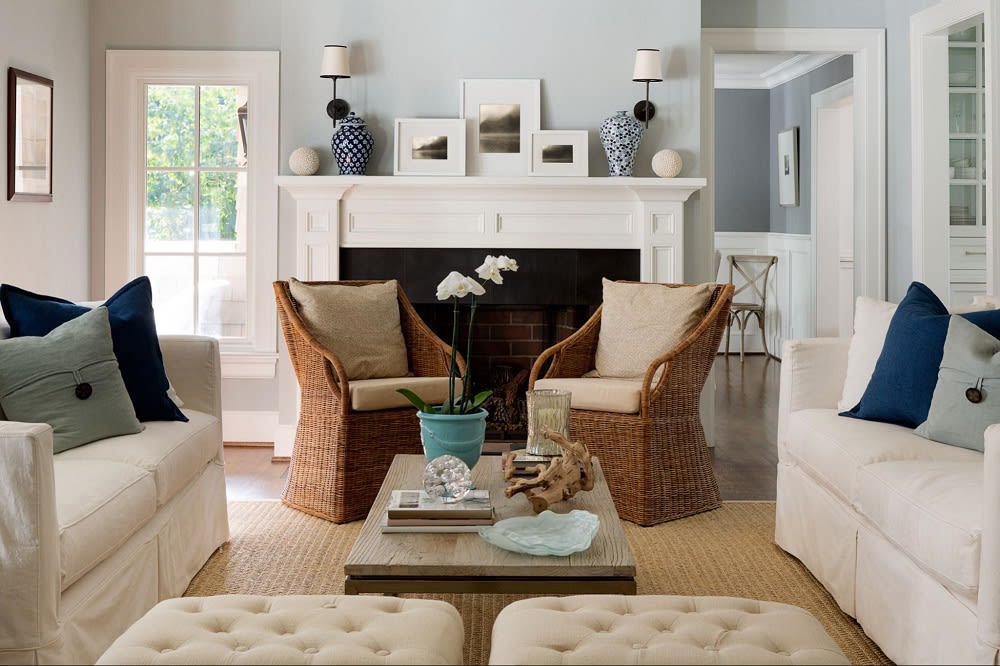 Photo courtesy of Shutterstock
If you are familiar with
Konmari
, you know the phrase, "Does it spark joy?" When redesigning and reorganizing Lafayette, CO real estate, this is a great question to ask yourself. Whether you're trying to make your rooms more enjoyable for yourself or future buyers, decluttering is a key component of changing your interior design.
When decluttering, ask yourself if your belongings bring you joy when deciding whether or not to keep something. If the answer is no, it's time for that item to go! Not only will decluttering your home make it look more spacious and intentionally designed, but it will also make you feel better and more relaxed.
It may also help to
sort
belongings in each room into four piles or categories: keep, reconsider later, donate, and trash. This will help you to more easily and quickly make decisions about your belongings. If you're unsure whether something should go, put it in the "reconsider later" pile and see how you feel about it after some time has passed. As a good rule of thumb, revisiting "reconsider" items every three to six months is an excellent way to keep your home decluttered.
Another critical part of decluttering is finding places for everything and putting items back in their rightful place after using them. This will help keep your rooms clean and make it easy to find things when needed. One way to do this is by investing in some storage solutions, such as baskets, shelves, and bins where you can store items such as throws, extra pillows, seasonal clothing, and more.
2. Improve interior lighting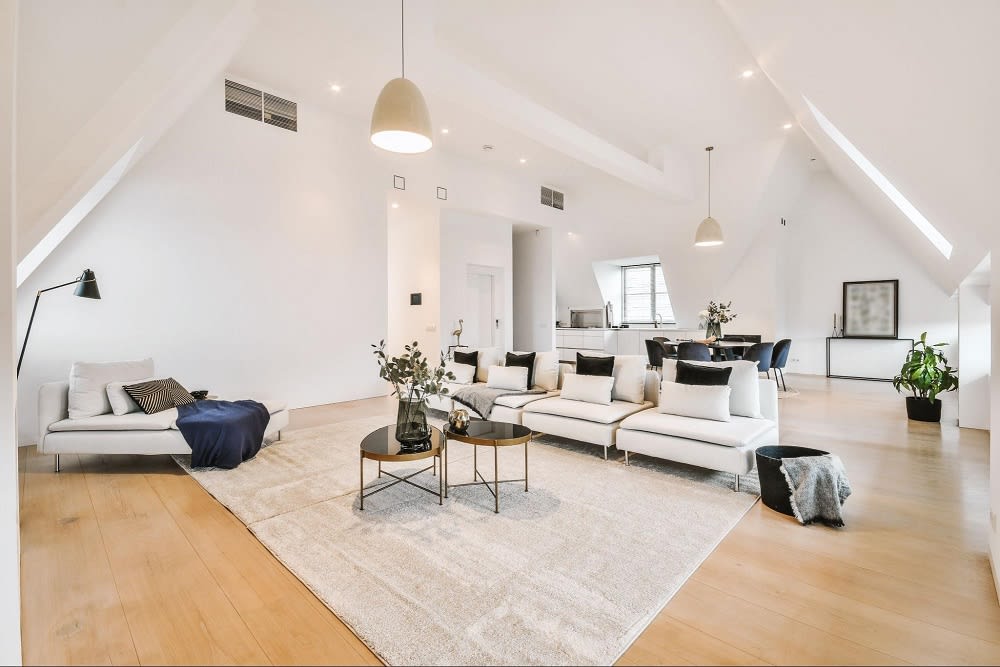 Photo courtesy of Shutterstock
Lighting
can make a big difference in the overall feel of homes for sale in Lafayette, CO. If your rooms feel a little dark, try adding some additional light with trendy lamps, overhead lighting, improved window treatments, or even additional windows.
When adding interior lighting to a space, be sure to consider the functionality of the room in question. You will want brighter workspace lighting in the kitchen and home office, while you may want softer, more relaxing lighting in the living room and bedrooms. For the kitchen, try under-cabinet lighting to brighten up countertops and make food preparation easier. In the home office, good task lighting is key to avoiding eye strain.
In the living room and bedrooms, add multiple light sources that work together to create the perfect ambiance. In the living room, try using a mix of floor lamps, table lamps, and overhead lighting to create a warm and inviting space. And in the bedrooms, softly glowing lamps are perfect for reading or relaxing before bed. Dimmers are especially useful in living areas and bedrooms, allowing you to control the level of light to suit your needs.
Letting in more natural light can brighten up any space and make it feel more inviting. Begin by evaluating the existing window treatments in each room of your Lafayette, CO, real estate. If they are heavy or dark, try replacing them with lighter, more sheer options that will allow more light in while still providing privacy. You could also use double-layered window treatments, such as automated shades paired with soft and airy curtains that let in plenty of light when the blinds are up. If adjusting the window treatments doesn't help, consult a contractor about the feasibility of adding additional windows to let in even more natural light.
3. Increase curb appeal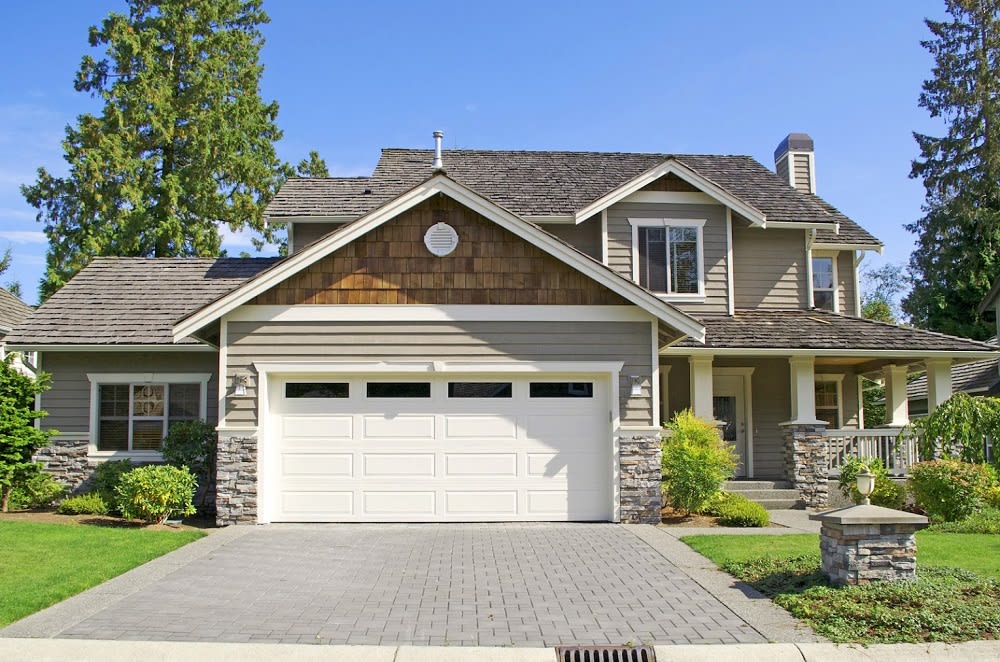 Photo courtesy of Shutterstock
While you may not think of
curb appeal
as part of the interior design of homes for sale in Lafayette, CO, it plays a significant role in the appearance of your property and will draw buyers in. The front of your home is the first thing guests will see when they visit, after all, so you want to make sure it looks its best.
Start by giving the front door and garage door a fresh coat of paint in a color that complements the rest of the exterior so that the design flows together nicely. Alternatively, consider replacing the front and garage door entirely for an updated, modern look that's sure to intrigue buyers to come inside. A new door can provide an improvement in exterior aesthetics, as well as better security and insulation for your home.
Next, tidy up your landscaping. Are the bushes overgrown? Are the flower beds in need of some attention? Trimming back overgrown foliage and adding fresh mulch or flowers can make a significant difference. Also, be sure to have your trees inspected by a local arborist to ensure they are healthy and do not pose any danger to your home.
You could also add some outdoor lighting to highlight your home's best features and create a warm and welcoming space. If you have a porch or deck, make sure it is clean and inviting by sweeping it regularly and adding some cozy, stylish outdoor furniture and decor. This will tell buyers that this is a great space to relax and enjoy the tranquility of nature.
Finally, look at the overall condition of your home's exterior. Is the siding in need of power washing? Are the home numbers easy to see? What is the condition of your mailbox? These are all things that can be easily fixed. Taking care of these small repair projects can go a long way in improving your home's curb appeal.
Ready to sell?
By following these three tips, you can quickly transform your Lafayette home into a space that is gorgeous and impressive — a home that buyers can't resist. With the help of a Lafayette real estate agent, you can be sure to obtain the best possible offers for your Lafayette, CO real estate. Contact local agent
Michael Hughes
today to get started! The professional team at
The Hughes Group
is your trusted guide through every step of the real estate journey.
*Header photo courtesy of Unsplash