Boulder's easy access to the outdoors, coupled with its stunning backdrop of pristine landscapes, makes it an easy choice for those who place a premium on active living and are planning a move. Boulder offers ample opportunities to experience an excellent standard of living for both work and play.


Boulder's job market outlook will increase by approximately 44% over the next ten years, compared to the 34% average expected in other parts of the country. In the long-term, Boulder residents can expect to benefit from living in the city as a result of its healthy economy.


According to
U.S. News
'
Best Places to Live in the U.S. in 2021-22
, Boulder also ranks as the No. 1 metro area to reside — this being the second year in a row that Boulder has taken the top spot.
U.S. News
ranks cities as Best Places to live based on housing affordability, net migration, desirability, job market, and quality of life.
Of the most populous 150 metros across the U.S., Boulder topped the other 149 cities on the list.
National Geographic
even ranked Boulder as the
happiest city
in the United States based on 15 metrics. But beyond outpacing other metros in the country, how does Boulder fare in terms of the housing market, including prices, trends, and forecasts for 2022? Whether you're considering a move to Boulder or are ready to buy, here is what industry experts are predicting this new year.
With Colorado's year-over-year growth, there's no denying Boulder is a hot market. The average home value in Boulder is $973,606, and home prices rose from 2019 to 2020 at a rate of nearly 4.2%. As of late 2021, going into 2022, the market is expected to remain white-hot. In the previous year, home values increased 19.8% and
are expected to rise in 2022
.
Best Boulder neighborhoods to invest in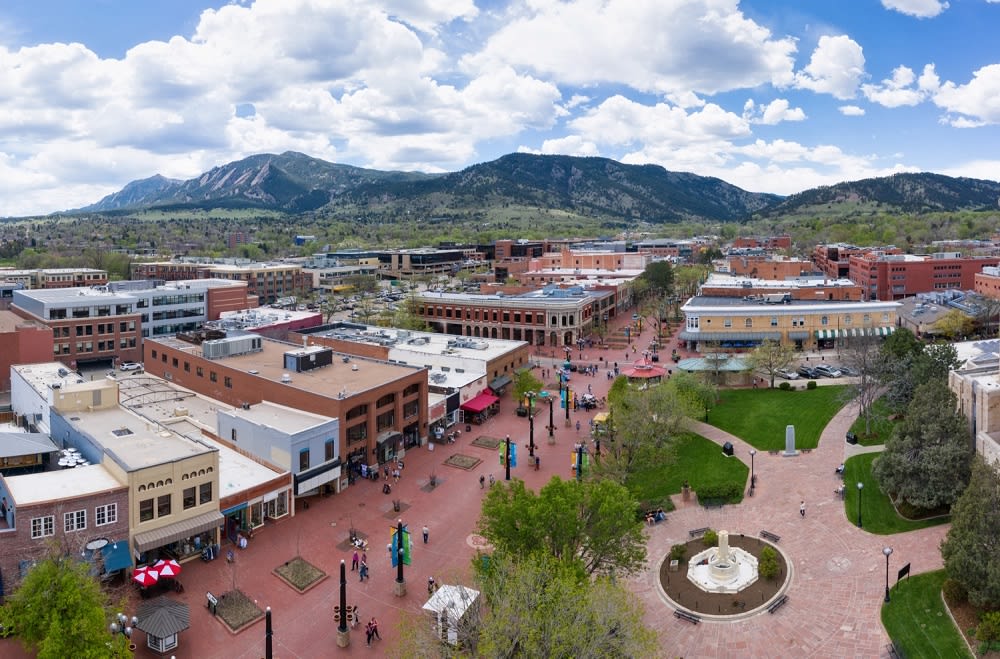 Boulder's appeal is undeniable. Young professionals, families, academics, scientists, transplants from both coasts, and outdoor enthusiasts make up a large section of the city's demographic. And as more people pivot to remote work, the opportunity to enjoy nature in your backyard is a significant reason so many choose to relocate to Boulder.


Here are a few of the best Boulder neighborhoods to purchase a property:


Dakota Ridge

Norwood-Violet

Table Mesa

Mapleton Hill

Newlands

Whittier

Wonderland Hill

Pine Brook Hills

Orange Orchard

West Pearl
Overview for investing in Boulder Real Estate
The Boulder housing market will continue to climb as it has done in the past few years, and there's every indication it will continue to dominate as one of the best places to live for years to come. Like many other metro areas throughout the U.S., Boulder home prices have risen, but there's never been a better time to invest in Boulder real estate as the city continues to see a popularity boom.

Boulder's housing market mirrors the seller's market that most of the country is experiencing as inventory remains in short supply. Individuals with multiple homes are at an advantage since current data proves it's a great time to sell.

The summer months have been optimal to sell in the previous three years, with June through August offering the most inventory. While there is an inventory shortage for homes in the million-dollar and over category, buyers and sellers may be able to better negotiate and create an advantage for both parties since homes in this price bracket often spend more time on the market.

Prospective buyers should research local trends to understand what to anticipate from the market in the future. Investing in Boulder real estate will likely yield good returns as the city's home prices trend upward.

While there may be some initial setbacks given the competitive market, buyers will be encouraged to know that once they purchase a property, it will likely continue to appreciate in years to come. Real estate investment offers an excellent opportunity to build wealth, and assessing the Boulder real estate market will help you make an informed decision should you choose to buy.

Take the next step toward enjoying all the beauty Boulder offers. To learn more about Boulder homes for sale, including homes for sale in Lafayette or Louisville, contact Michael Hughes for an unparalleled real estate experience.